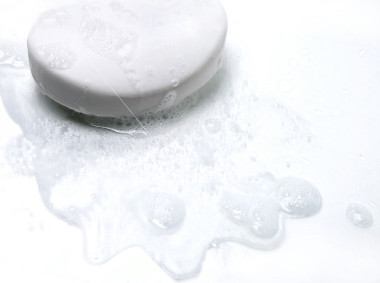 I believe there are many hidden carcinogenic ingredients hidden in our health and beauty products. Just look at the back of bottle and try to read the ingredient list!! I am searching for pure products that have no hidden dangers in them. As I find them I will share them with you. Here is some valuable information - read below!
Press Release For Immediate Release:
March 17, 2008 Contact: Ronnie Cummins, 218-226-4164 or Adam Eidinger, 202-744-2671 OCA &
Dr. Bronner's Issue Cease and Desist Letters to Organic Cheaters Major Companies Claiming "Organic" or "Organics" on Labels Use Cleansers Based on Conventional Agricultural and/or Petrochemical Material
ANAHEIM, CA - The Organic Consumers Association and Dr. Bronner's Magic Soaps today issued a series of Cease and Desist letters to bodycare companies which have misbranded their products as "Organic" or "Organics" despite the fact that their cleansing ingredients are actually made from non-organic conventional and/or petrochemical material, preserved with petrochemical preservatives.
Dr. Bronner's has determined, based on extensive surveys, that organic consumers seek cleansing ingredients in "Organic", "Organics" or "Made with Organic" branded and labeled soaps, shampoos and bodywashes, that are made from organic as distinct from conventional agricultural material, produced without synthetic fertilizers, herbicides or pesticides, and such ingredients should be free of petrochemical compounds. The major cleansing ingredient in Jason "Pure, Natural & Organic" liquid soaps, bodywashes and shampoos is Sodium Myreth Sulfate, which involves ethoxylating a conventional non-organic fatty chain with the carcinogenic petrochemical Ethylene Oxide, which produces caricinogenic 1,4-Dioxane as a contaminant.
The major cleansing ingredient in Avalon "Organics" soaps, bodywashes and shampoos, Cocamidopropyl Betaine, contains conventional non-organic agricultural material combined with the petrochemical Amdiopropyl Betaine. Nature's Gate "Organics" main cleansers are Disodium Laureth Sulfosuccinate (ethoxylated) and Cocamidopropyl Betaine. Kiss My Face "Obsessively Organic" cleansers are Olefin Sulfonate (a pure petrochemical) and Cocamidopropyl Betaine. Juice "Organics", Giovanni "Organic Cosmetics", Head "Organics", Desert Essence "Organics", Ikove "Organic" Amazonian Avocado Bath & Shower Gel all use Cocamdiopropyl Betaine and no cleansers made from certified organic material.
Ronnie Cummins, Executive Director of the OCA, said: "The labeling and formulation practices of these companies are so unsupportable, we wonder sometimes if the garbage manager is in charge of product development and R&D."
Dr. Bronner's Pure-Castile Soap, in contrast to the brands noted above, contains cleansing ingredients made only from certified organic oils and contains no petrochemical preservatives. Since 2003, Dr. Bronner's has been certified under the USDA National Organic Program to label its products as being "Made with Organic" ingredients.
Company President David Bronner stated that, "We've grown increasingly frustrated with the companies in our industry who seem to feed off each others' misleading practices and show no inclination to clean up their formulations and live up to their organic branding claims."
Dr. Bronner's and the Organic Consumers Association plan to pursue legal remedies on Earth Day April 20th, if they do not receive responses indicating these companies noted above will cease organic branding by September 1, 2008. Organic Consumers Association - 6771 South Silver Hill Drive, Finland MN 55603 E-mail: Staff • Activist or Media Inquiries: 218-226-4164 • Fax: 218-353-7652 Please support our work. Send a tax-deductible donation to the OCA